For most couples, the first place that comes to mind when thinking about the perfect honeymoon destination is Bali. And what's more, if you're on a budget, Bali is the place to be. You might get to see the Eiffel Tower in Paris or the Grand Canal in Venice, but you will see something just as beautiful.
With Indonesia, you have a lot of choices. From a spa resort to island getaways, they have it all here! So what are you waiting for?

Here are some reasons why Bali has always been the perfect honeymoon destination.
Island Hopping

Aside from the
precious beaches on the main island of Bali
, there are also pristine and spectacular getaways off the coast. Travelling to the nearby surrounding isles is pretty easy. You can see
Nusa Penida
,
Nusa Lembongan
, and the
Gili Islands
. Expect to find luxurious
accommodations
on the small islands.
Variety
Aside from the beaches, Bali also boasts of rainforests, rice paddies, diverse fauna and so much more. There are also several tourist districts like Seminyak and Kuta where you can go shopping and enjoy the nightlife.
As for couples who love nature, there are resorts located in the jungles and the rice paddies. What more can you ask for? Bali has got it all.
Jaw Dropping Villas

As mentioned, not only is there luxurious hotel accommodation in Bali, but there are also affordable private pool villas. One of the most common features among these resorts is crystal clear infinity pools. You'll inevitably fall in love with these.
If you can't get enough of it, check out the amenities of Bali's resorts; each has lounges with a distinct style and bars providing a warm and relaxing haven.
You can even enjoy your favourite drink after a round of golf on one of the great Bali golf courses.
Romantic Dinners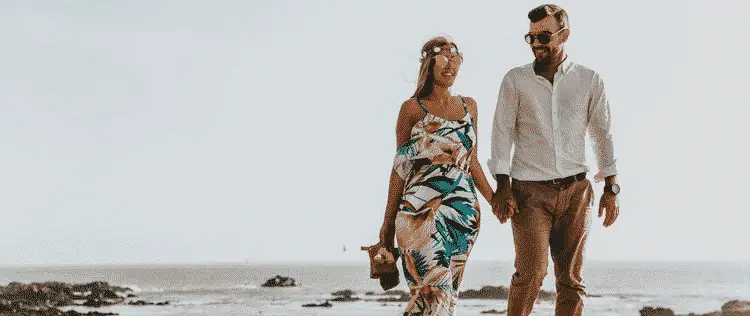 What's a honeymoon without a romantic dinner? Dine on a private beach as you watch the sun set over the horizon. Your table will be illuminated with lanterns, and you'll get to eat under the stars. Just thinking about all of these will make you wish your honeymoon was already here.
Get Pampered

Bali is officially Southeast Asia's chill-pill capital because of its world-famous spas. There are natural jacuzzis all over the island next to a stream in the jungle, and there are spa's located in the countryside. That's pure heaven!
Volcanos That You Can Climb

If you love to climb and hike, you'll surely enjoy the fact you can trek to the summit of the Mount Batur Volcano. How awesome is that? When you get a glimpse of that sunrise, you'll be in for a real treat.
Are you convinced yet? Aside from these five reasons, there are a thousand more! But we'll let you discover those as you explore the island with the love of your life. Have unforgettable memories and spend your honeymoon in this paradise!